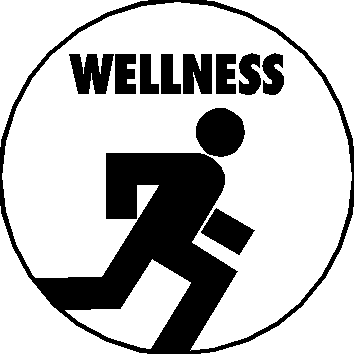 In the past few years, there has been an increasing movement towards using all natural and preservative free personal care products. For those of us with natural nappy, kinky, coily, and curly hair; it has become dayum near an obsession! Many of us (myself included) spend hours researching ingredient labels to see what "no-no" ingredient is included in a hair product before we buy it. I know I'll go in Target and spend 30-45 minutes in the hair aisle looking at what new conditioner is out, and comparing ingredients. Meanwhile, it takes me all of 20 minutes to purchase the rest of my groceries....and I KNOW I rarely look at the food labels.
Those of you that are familiar with me from the hairboards, know that I am on a personal mission to lose weight/get healthier. Since embarking on that journey (10lbs down…whooo hooo!), I've started paying attention to what I put in my mouth, and I'm starting to notice the benefits in more places that just the scale. I've been researching vitamin, mineral, and herbal supplements to ensure that I'm getting the necessary amounts of these things while on a reduced calorie diet. But what I've noticed is that I'm seeing a difference in my hair/skin/and nails as well. My hair is shedding a LOT less, my dryness issues are getting better, and my hair and nails are getting thicker.
This series is dedicated to examining what we put in our mouths and how it affects our hair. I'll cover a bunch of topics/questions that I've been asked about on various hairboards as well as stuff I'm learning along the way.
So....stay tuned for the first Wellness Wednesday topic on natural hair and the gym.
Related Posts : Wellness Wednesdays
Websites that I Recommend
Who is Nappy.Curly.Crown?
I've been natural for 23 of my 29 years on this earth and for the past 5 years consecutively. In those past 5 years, natural hair care has become a hobby and passion of mine. I created this space to help decipher the massive amounts of information about natural hair care, specifically the science of natural hair care. I'm a scientist by trade andprofession and my hope is to make this spot the go to location for information on how to get and keep your natural hair healthy.